---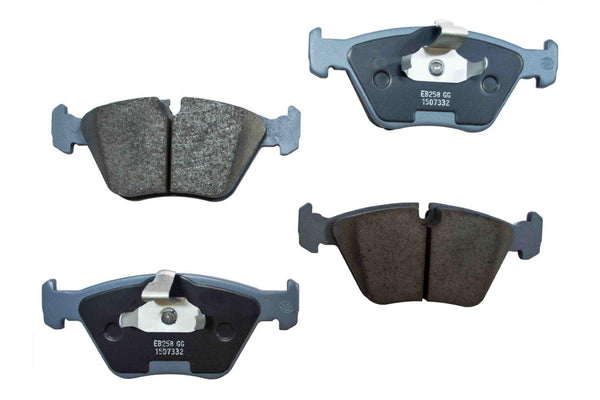 Superior Stopping Power for the Road and Track.
NEO Motorsport's SP600 brake pad are designed and tailored to track enthusiasts who seek race level performance pads for track days while keeping the same pads for everyday driving as well. 
SP600 utilizes a unique asbestos free metallic-ceramic composite that is developed for sporty driving. This unique formula offers great initial torque bite and keeping its modulation during the entire brake cycle. Under normal driving, this formula will last 3x longer than conventional brake pads. 
NEO SP600 brake pad is the perfect upgrade for any driver who seeks repetitive consistent braking for their everyday "track" car.


Performance Grid

Metallic-Ceramic Composition

Designed to work with Factory ABS System

Modulated Brake Formula Design
Consistent performance in hot & cold conditions
Extended pad wear for 50,000km under normal operation
Optimum Working Temperature
212 ~ 1112 °F (100 ~ 600 °C)

Friction Coefficient
0.38~0.51 μ